Top 7 Safety Film for Cars in 2021: Exploring Auto Window Security Film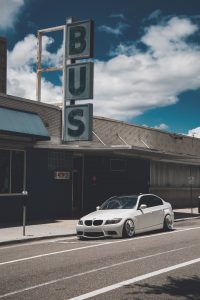 For some people, their vehicles are more than a means of transportation. They are great investments that help them travel from one place to another. Its security system helps them move from one place to another with peace of mind knowing their families and their belongings are safe.
With this in mind, most drivers and car owners do their best to keep the safety and security of their car windows in top condition. And one of the greatest ways of doing this is by installing a security film on their vehicle!
Learn how a safety film for car windows can help keep you secured and discover the top security window films of 2021. Before we proceed on SmartFilms top seven safety and security films, let's first discuss what a safety film for glass really is.
What An Auto Window Security Film Is
Security films are a type of window film that focuses on providing added protection features to vehicles. Besides providing the standard UV rejection that most window films have, a security film prevents windows from breaking and sending flying shards of glass into the vehicle.
Car owners often use it to lessen the possibility of theft or injury when driving. The thick layer of safety window film uses its rubber-based adhesive to prevent broken shards of glass from flying. Additionally, the security window film also makes breaking in difficult in cases of theft.
Generally speaking, a security window film acts as an extra layer of your car windows, providing you and your family with added protection.
Different Security Films Available in The Market
Ultimately, films offer great benefits from UV protection, heat reduction down to reinforced shatter resistance for vulnerable points of glass doors. But what makes safety and security films different from tinting films is that their sole focus lies on improving the durability of glass windows.
Not only is the film designed to further strengthen a car's window, it also prevents shattered glass from becoming dangerous flying glass during accidents. If the glass is broken, the film will act as a glue that holds them together.
Now that we've gone through the basics of the film, let's now discuss the top seven safety films of 2019!
LLumar Ceramic Window Film Series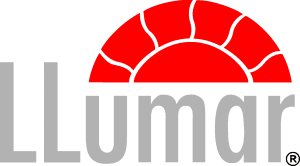 LLumar's ceramic window tint is a wonderful and affordable safety window film for car glass. It comes in a variety of shades, from nearly clear to incredibly dark. The film itself is metal-free, allowing cell signals and radio interference to freely flow in and out of your vehicle.
Furthermore, the glass protection helps block the inside of your car from view, meaning the items you leave on the backseat will be reasonably safer. Drivers are at a lower risk for break-ins and smash-and-grab incidents.
LLumar Infrared Rejection Series
The infrared rejection tint offers drivers a simple way to make their cars more comfortable while also protecting their possessions inside. Drivers are given a wide variety of choices when it comes to shades. Since the adhesive is incredibly strong and long-lasting, it will hold the glass in place, reducing the risk of breakage should someone try to smash through the window.
3M Automotive Obsidian Series
The Obsidian series is a wonderful 3M safety film for cars whose drivers are looking for an affordable yet highly effective privacy tint. It offers superior visibility inside the vehicle, letting you see what's going on through every window clearly. But from the outside, passersby will find it hard to peek through the tint. This greatly reduces your risk of break-ins when you're parked on the street and smash-and-grabs when you're stopped in traffic.
Xpel 10 Series

Xpel provides a unique mirror-like film that gives drivers the privacy and added security they're looking for. This unique tint is one of the best safety films for cars out there. It makes it almost impossible for would-be thieves to easily see inside the car.
And if they can't see inside, they won't mark your car as a target. Like all safety films, the InfinityOP Series helps hold the glass together if anyone does try to smash through. This extends the number of time thieves has to spend getting in.
LLumar Dyed Series
For drivers looking for safety films for car glass, but who don't have the budget to invest in the stronger options, dyed window tints are the best choice. They're affordable, come in just about any shade that you can imagine, and visibly transform the look of your car quickly. Like all tinting films, it makes it harder to break through the windows, and the darker the tint, the more privacy you'll have inside.
LLumar Infrared Rejection Series
LLumar's IR series provides drivers with superior temperature control and excellent glare reduction while driving. Unlike other films, they're also incredibly durable. It stands up to scratches without being easily damaged. Keep in mind that they're not designed to be impact-resistant, but they can help strengthen your car's glass to keep thieves out.
3M Security Series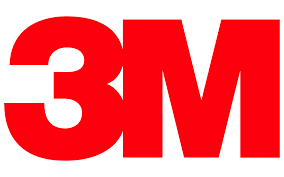 3M has developed a safety film for cars to keep drivers and their belongings safe inside the car. The film is impact-resistant and stands up to impacts from rocks, bricks, and elbows easily.
It won't shatter on impact and continues to hold its shape inside the window frame. Car owners don't have to worry about broken glass or flying glass shards during accidents. Furthermore, thieves won't be able to get inside without making noises. The said automotive security film series also helps keep the car cool and blocks up to 99 percent of the sun's UV rays.
Which Security Film is Right for You?
To find the best safety film, you'll need to think about your budget and decide how dark you want it. Almost all films come in a variety of shades so you're sure to find the right one for your ride. Remember, when it comes to window tint, you get what you pay for. The higher-quality films will cost more than basic dyed tints, but the payoff will be worth the investment.
Avoid shattered glass and get security films! SmartFilm is proud to serve and tint the communities of Mesa, Chandler, Gilbert, Phoenix, and Scottsdale.