Make Your Office More Private and Stylish with Our Decorative Window Films
SmartFilm is a leading provider of decorative privacy window tints for business owners in Arizona. Our commercial decorative window films are both elegant and functional. They breathe life to boring windows and glass panes. They keep rooms in the office private while still allowing sunlight to brighten them up.
Why Installing Decorative Tints in Your Company is a Great Idea
Glass has multiple benefits for offices. It brings in natural light, which helps decrease lighting costs and reduce reliance on artificial lighting.
This material, however, has a few drawbacks. Glass does not provide employees with privacy; it also causes distracting glare and unwanted solar heat and UV rays.
Installing commercial decorative window film addresses these concerns. This tint delivers the following benefits:
Adding Charm to Office Windows
Our commercial decorative window films are an excellent investment for your business. By choosing our commercial decorative window film installation company, you can expect the following:
SmartFilm is happy to clarify any questions you may have about window tinting or our other auto services. You can contact us or check out our FAQs page.
SMARTFILM ARIZONA
Some Related Articles From Our Blog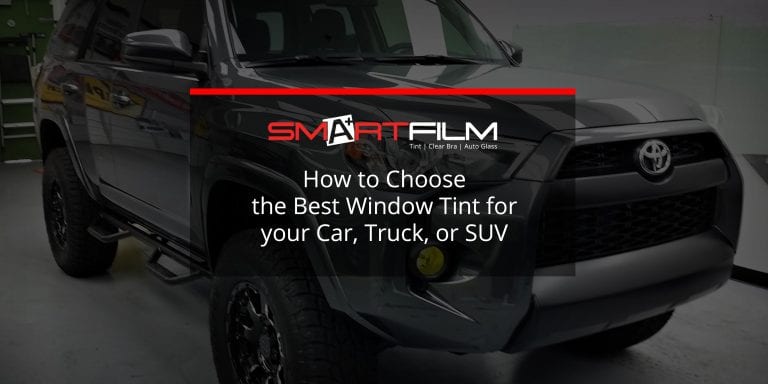 Car window tinting is a great way to keep unwanted sun and heat out of your car. And for Phoenix drivers, this can mean the difference between getting into a comfortable car…