A new car is a big-ticket purchase. And if you're a car enthusiast, the experience can be gratifying, especially if it means finally owning your dream ride.
The "new car euphoria" could easily fade, though. Our Arizona team makes sure it lasts through top-of-the-line clear bra paint protection. Clear bras are designed to keep your car exterior in showroom condition. It protects against mud, rain, road gravel, and other outdoor elements that can wear out your car.
SmartFilm is a trusted provider of clear bra paint protection in AZ. Our experienced team applies top-of-the-line protection film on your car exterior for an extra layer of protection. It shields the vehicle exterior from dirt, dust, and other harmful outdoor elements.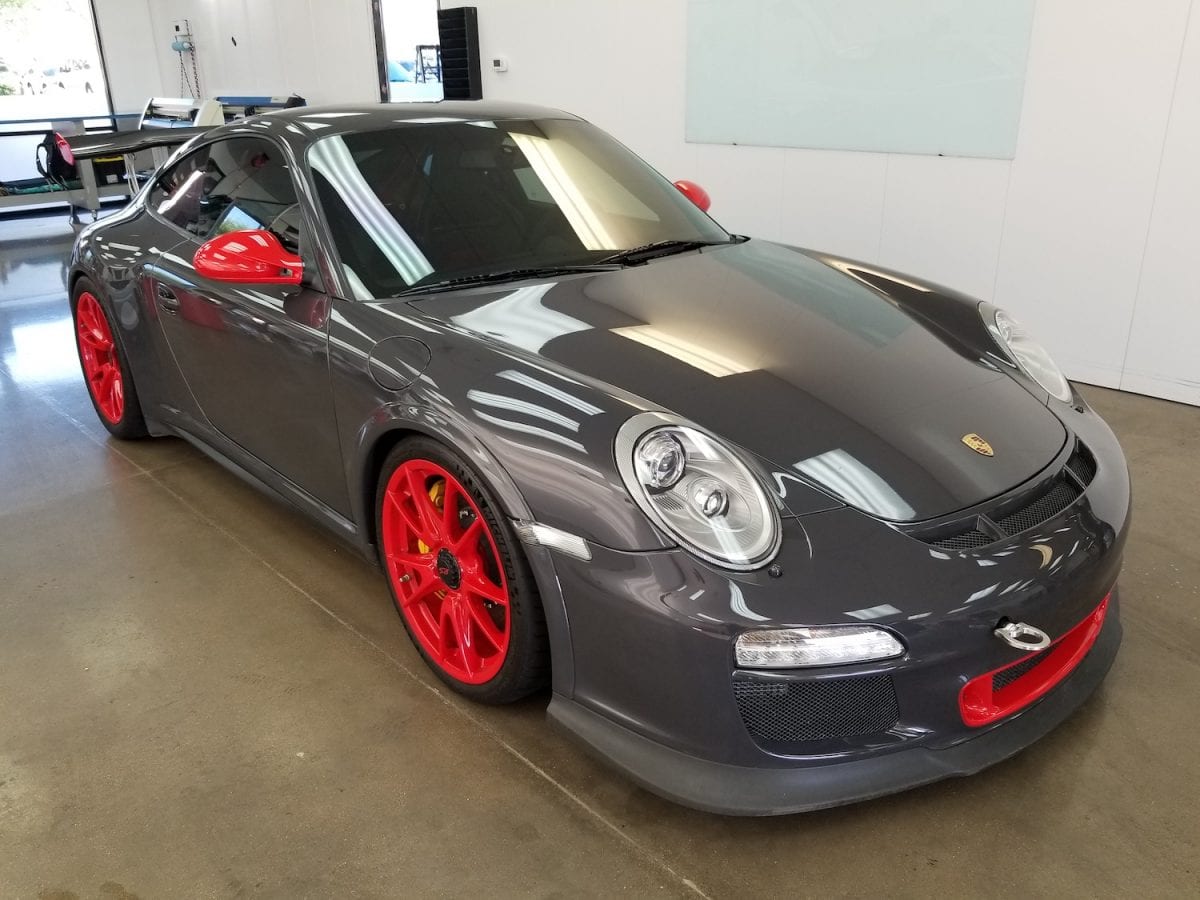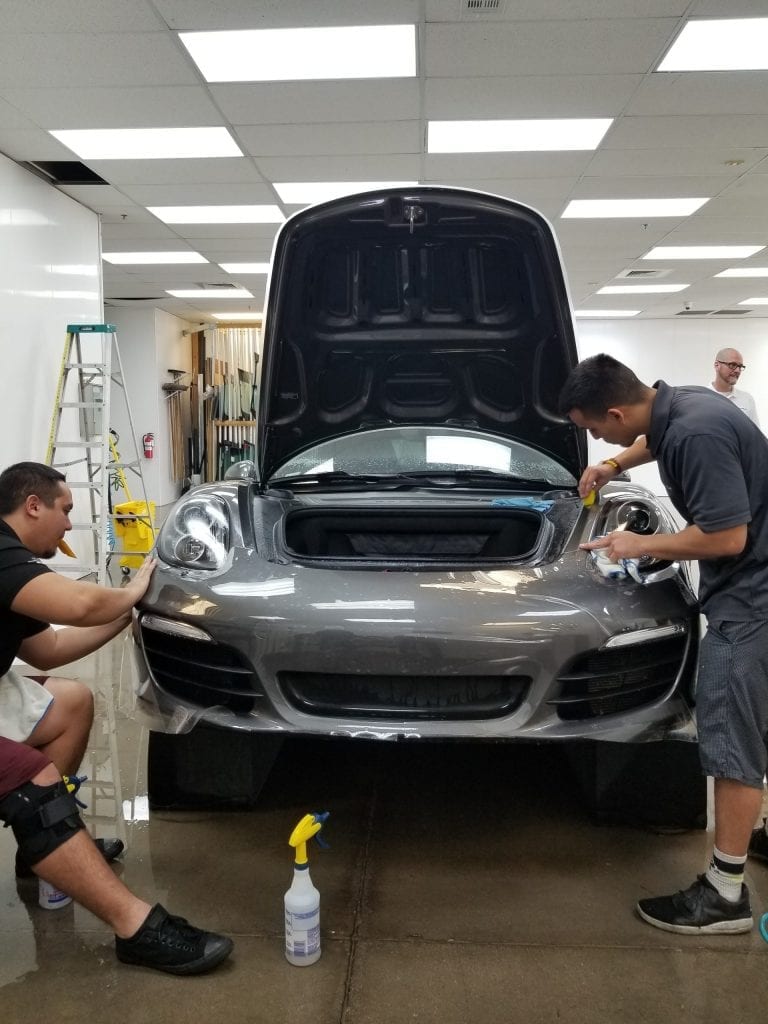 Auto Armor for Enhanced Paint Protection
Make your vehicle look its best. Avoid dirt and dust buildup by installing a clear bra or protective film on your car. Our protective films provide long-term protection.
Our professional clear bra installers use urethane-based protective films that keep your car exterior paint clear of scratches. These protective films are designed to shield your car's side mirrors, lower fascia, and other vulnerable parts from rough outdoor elements. Let our clear bra installers in Arizona protect your car's exterior.
You won't have to worry about corrosion or acidic contaminants, either. We install clear bra paint protection in Scottsdale, AZ to prevent vehicle damage. Our auto armor provides a solid line of defense that prevents harmful chemical stains from damaging your car's auto paint.
We design our car protection films to keep your exterior in good condition. Though they won't make your car invincible, they can give it the long-lasting protection it needs.
Drop by our auto shop today.
A Commitment to Exceptional Customer Service
SmartFilm has the tools and resources to improve your car's comfort, safety, and performance. So when you turn to us for paint protection, you are in good hands.
Our certified installation specialists go through rigorous training to give your car the protection it needs. We have the skills and experience to shield your car paint from harsh road conditions.
We carry one of the most durable paint protection films in Scottsdale, Mesa, Tempe, and other areas in AZ. As an authorized provider of clear bra paint protection, you won't have to worry about future vehicle paint repair or waxing costs.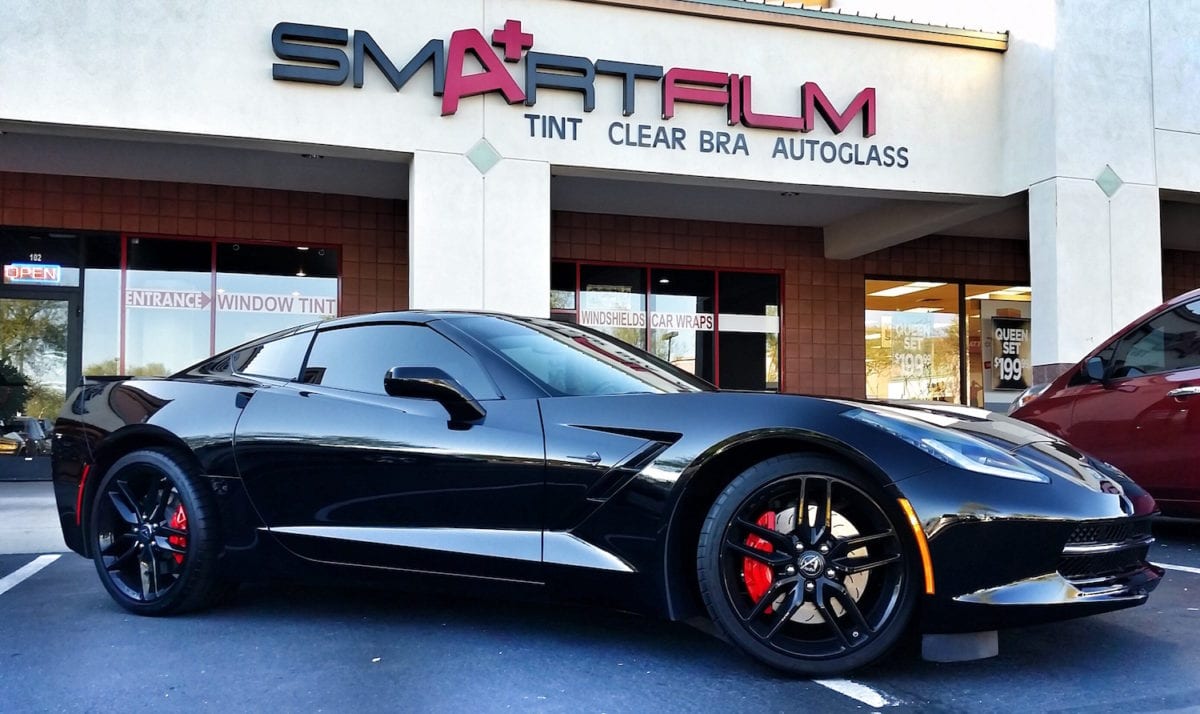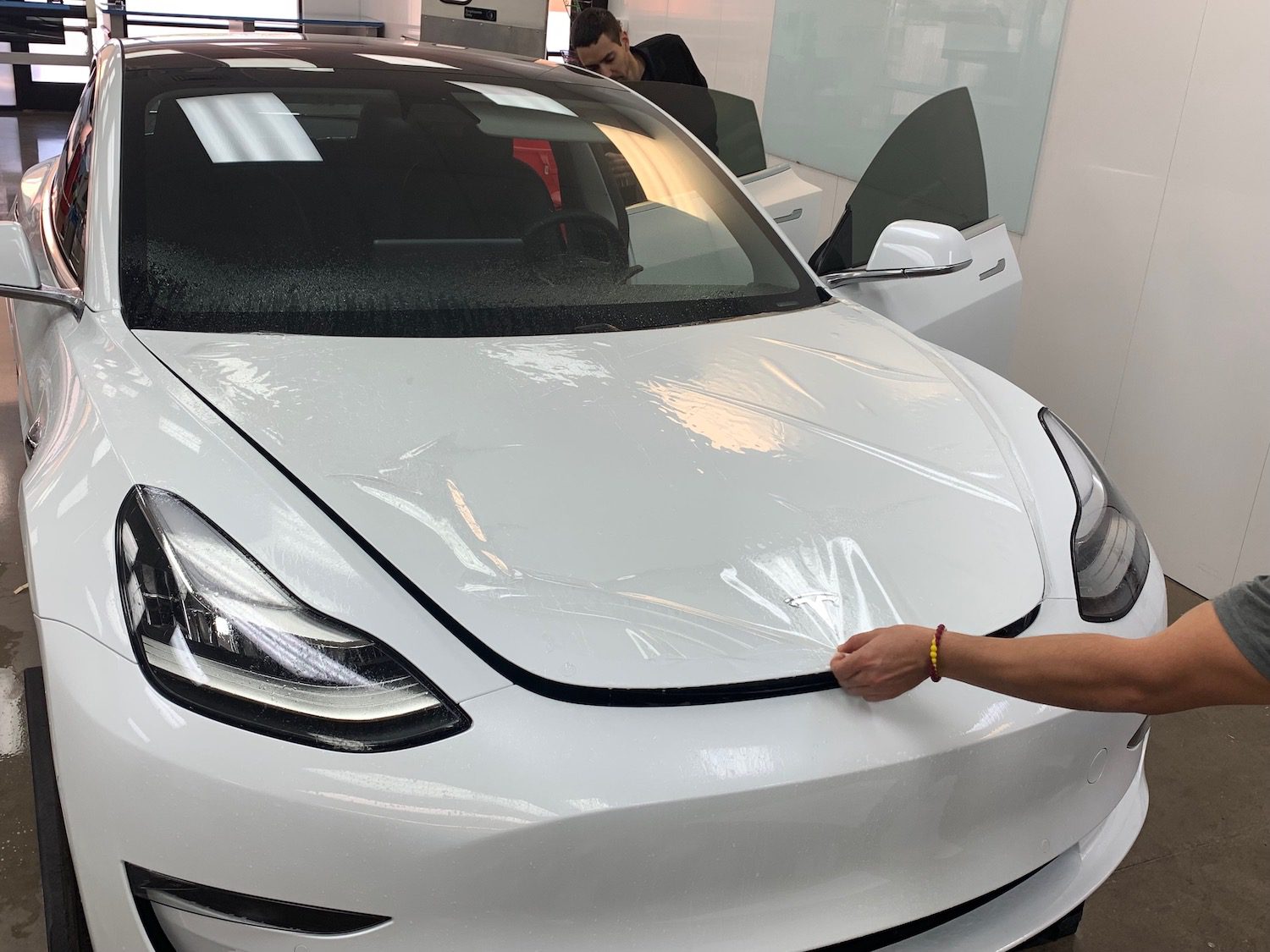 Our top-of-the-line solutions offer the following benefits:
SMARTFILM ARIZONA
Some Related Articles From Our Blog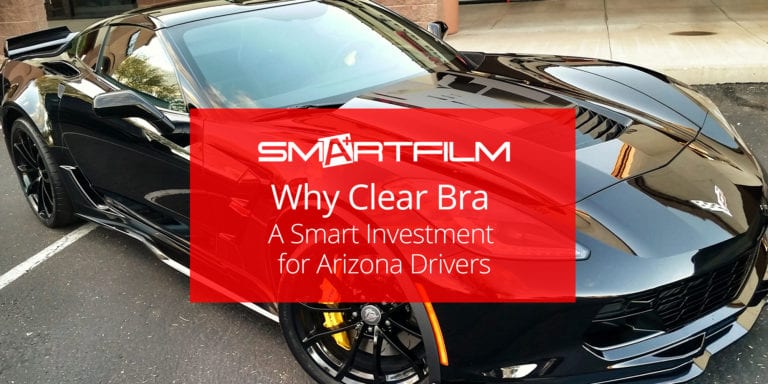 Living in Arizona means dealing with all the conditions of a desert climate, which includes when you're driving. And if you've recently purchased a new vehicle, driving around in Phoenix can be…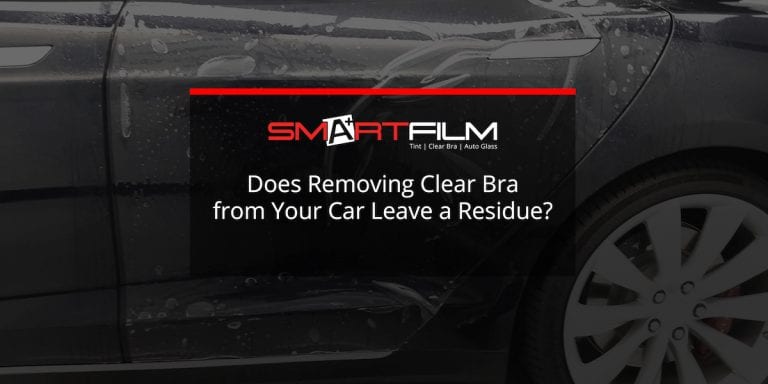 If you drive a sports car or luxury vehicle in Arizona, chances are you've probably heard about paint protection film. A clear bra for cars is a protective film against common road…
Frankly speaking, no one likes a scratched hood or front bumper. But unfortunately, these kinds of scrapes happen too often. Why you ask? Because they're caused by unavoidable rock chips and other…
SMARTFILM ARIZONA
Clear Bra Frequently Asked Questions