Windshield damage is unexpected and never convenient. Unfortunately, given Arizona's freeway road system and backroads lined with sand and gravel, there's always a risk that sharp rocks will come flying your way when you go out for a drive. Your windshield could get cracked, sustain significant damage, or worse, shatter.
SmartFilm offers car window tints that can prevent your windshield from shattering. If, however, the unfortunate has happened and you need to repair or replace your windshield, schedule an appointment with us right away.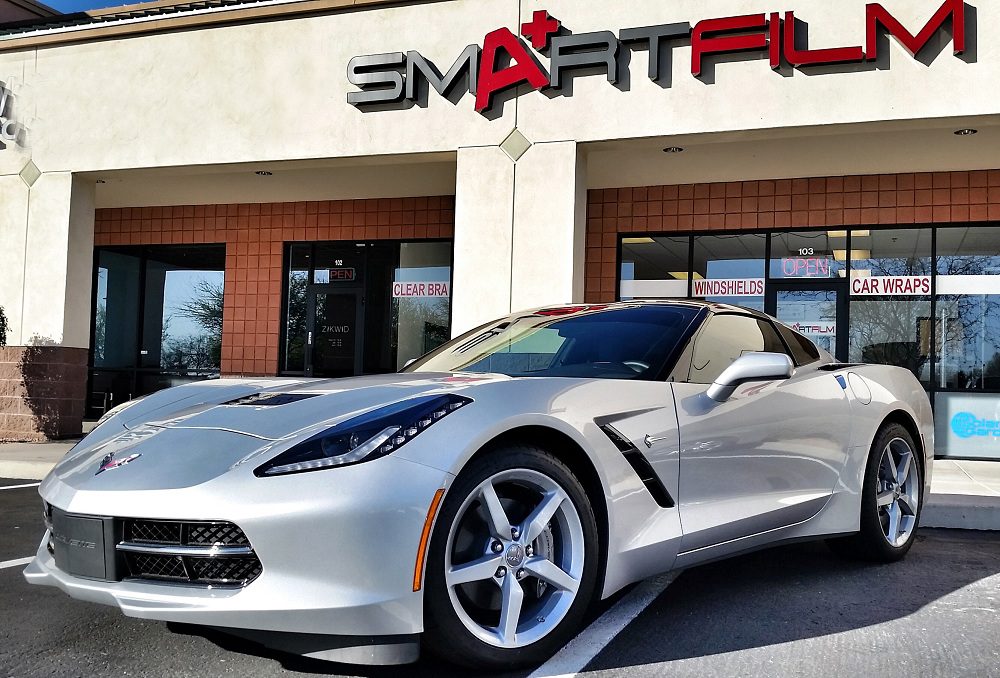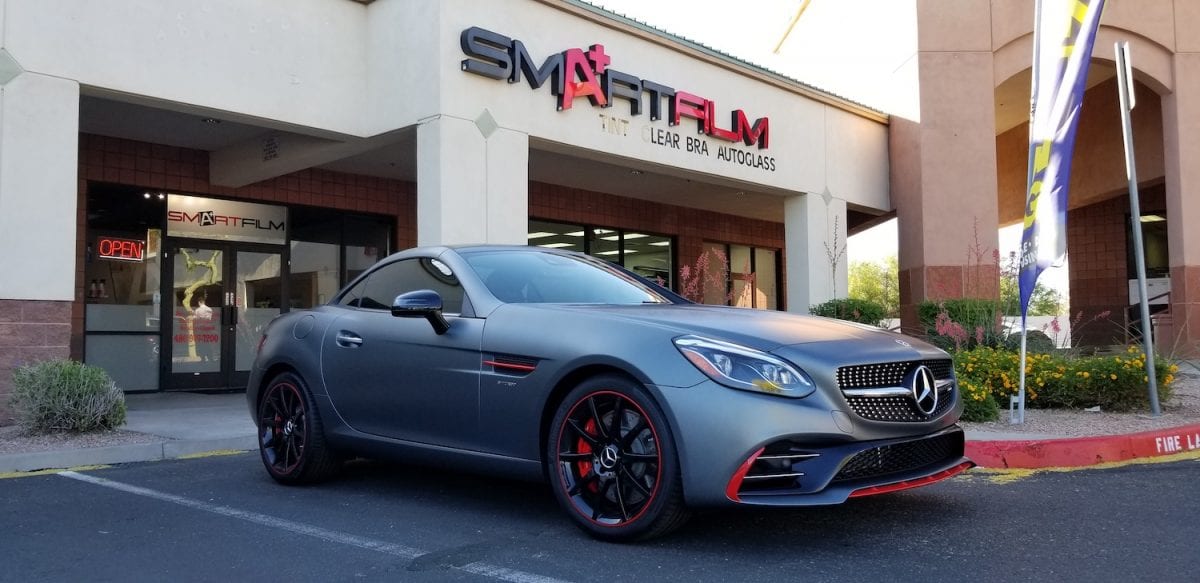 We offer windshield replacement and auto glass repair services in Phoenix and Mesa & Tempe, Arizona. Our technicians conduct a quick fix for your windshield issues, from minor chips to big cracks.
SmartFilm offers a cost-effective solution. Whenever possible, we repair broken or cracked windshields and will only recommend replacement when necessary. You can trust our technicians to give an honest recommendation for your vehicle.
After more than 25 years of providing windshield replacement and repair services in Arizona, we have solidified our reputation as one of the trusted names in windshield repairs and replacement. Our team follows advanced techniques and uses only industry-leading fillers for your windshield.
Expect our mobile glass technicians to get the job done quickly and at your convenience. We help you return to the road in no time.
Structural Support and Protection from External Damage
Windshields provide structural support to your vehicle. They need to be strong enough to withstand extreme weather conditions and external stress, especially when your car is traveling at high speeds.
Auto windshields contain a layer of safety glass that is durable enough to protect your car from minor hits and damage. Still, it can be vulnerable to impact especially with sharp rocks that come hurtling at dizzying speed (this can happen when you're closely following another car or when an oncoming vehicle sprays debris to your lane).
If your windshield gets broken, inquire about our windshield replacement and repair services and schedule an appointment with our technicians. From our repair center in Mesa & Tempe, Arizona, we conduct windshield repairs and replacement for customers from the nearby towns, including Phoenix.
How do you know if you need a windshield repair or replacement service?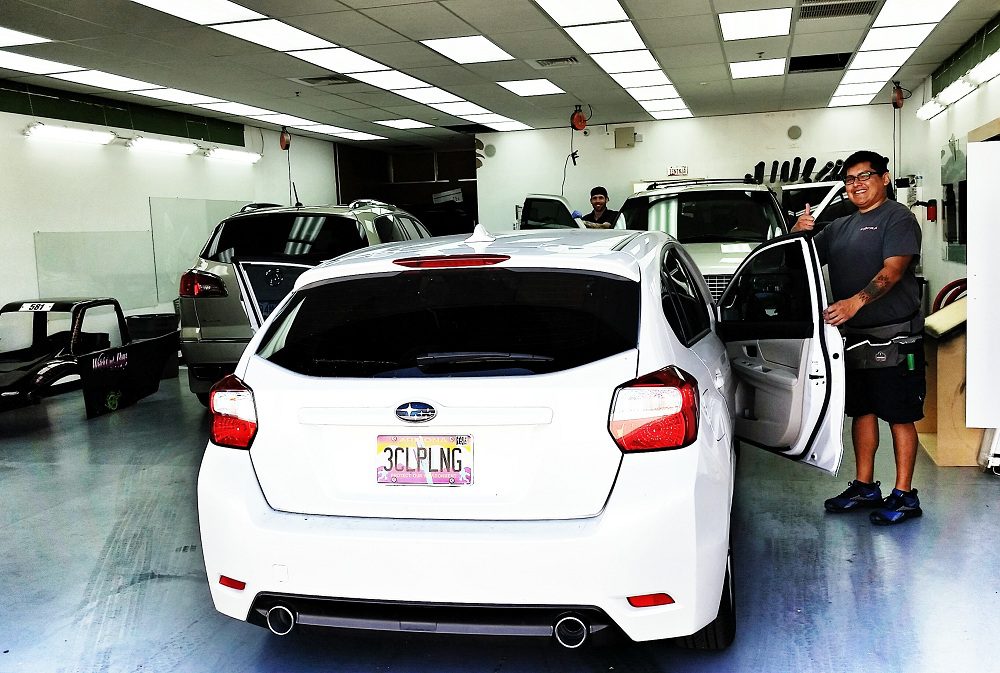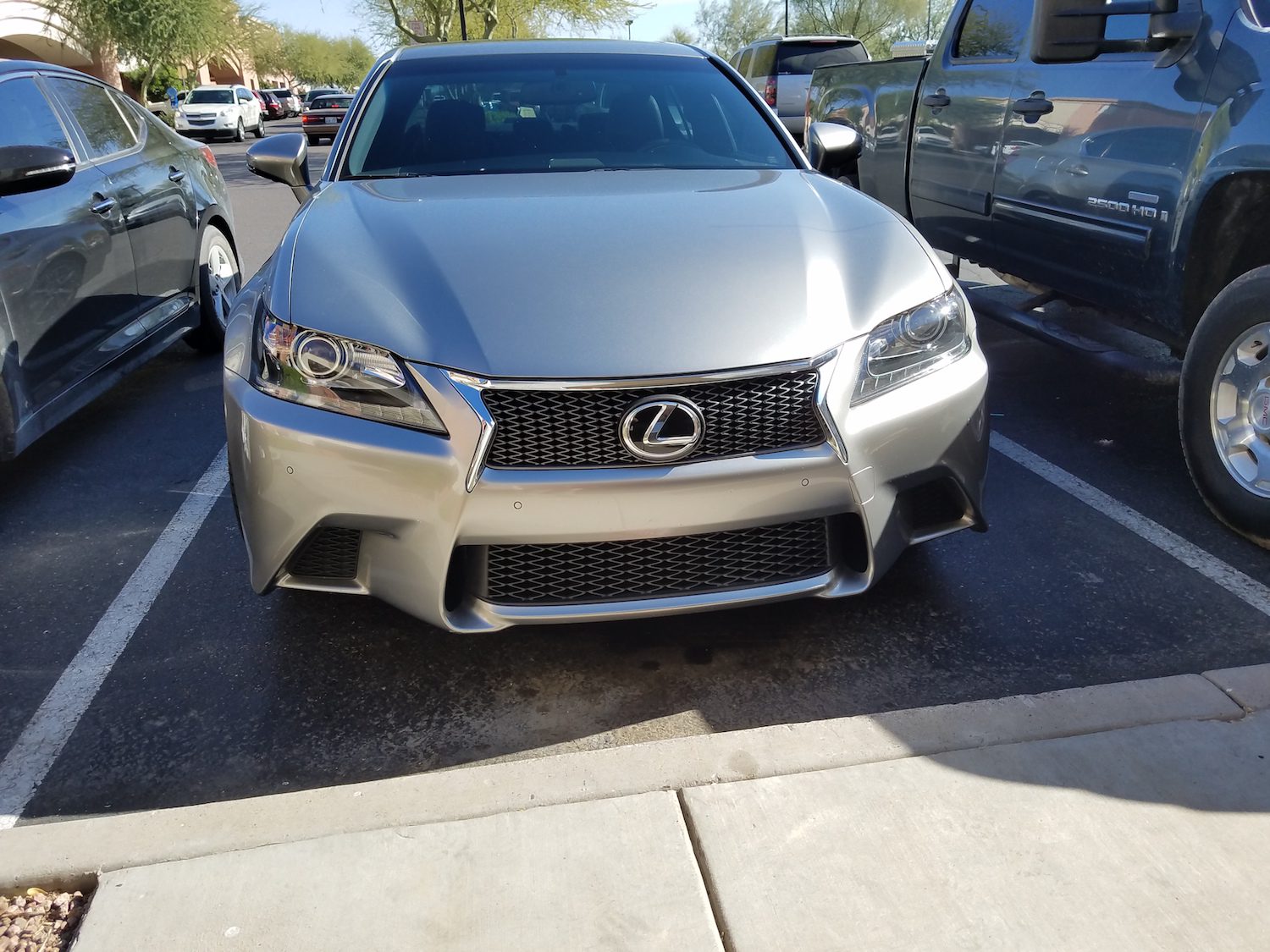 Do You Need a Repair or Replacement Service?
Deciding on the type of service you need depends on the size, severity, and location of the damage.
Windshields with cracked edges can, for example, compromise the structural integrity of the glass. But on-time repairs can salvage auto glass to prevent a complete replacement.
But more severe cases, like a car accident, would require you to replace your windshield completely.
Regardless of the extent of damage, schedule an immediate auto glass repair in Scottsdale, AZ today. Prioritize windshield repairs and enjoy these benefits:
Severe chips or cracks, however, may require a complete windshield replacement to ensure your absolute safety on the road.
Save time with your windshield repair or replacement needs in Phoenix, AZ. We address your needs right away through same-day appointments and three-hour services.
Top-Quality Repair and Replacement Services
If your car has a cracked windshield, take it to our auto repair facility today. We install durable, cost-efficient glass and repair broken windshields in Mesa & Tempe, Arizona. Our doors are open for customers from Phoenix, the Apache Junction, Gilbert, Tempe, and the rest of the East Valley.
Use our expertise and products to enhance your road safety. Our team uses OEM auto glass and top-of-the-line window motors to spare you from future worries and costs. As trained auto glass technicians and repair specialists, we are committed to serving your needs and keeping your expenses within budget.
Expect flawless repairs on cracked or broken windshields and the best customer service at SmartFilm. Call us today to schedule a service.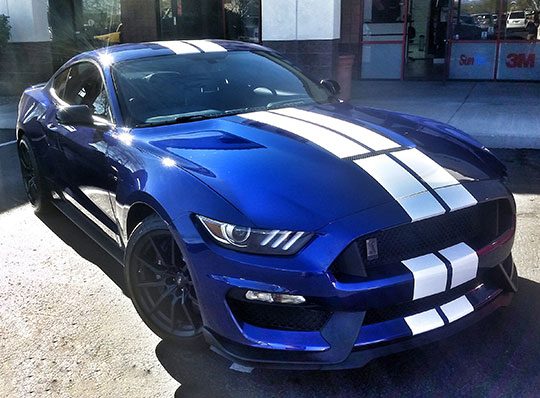 SMARTFILM ARIZONA
Some Related Articles From Our Blog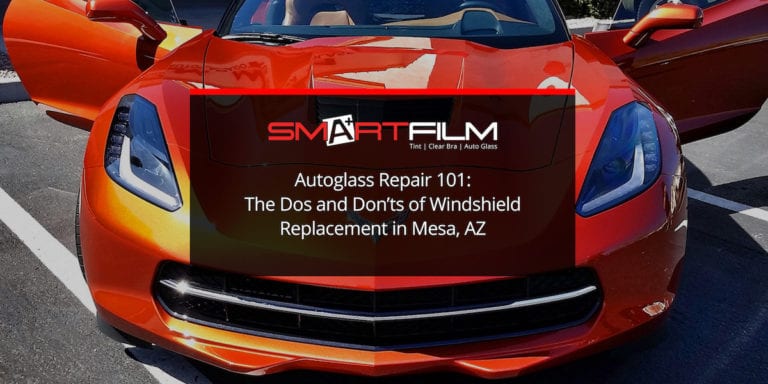 Maintaining your windshield is extremely important. If you find a crack or chip in the windshield of your vehicle, the smartest plan of action before any further damage occurs is to immediately…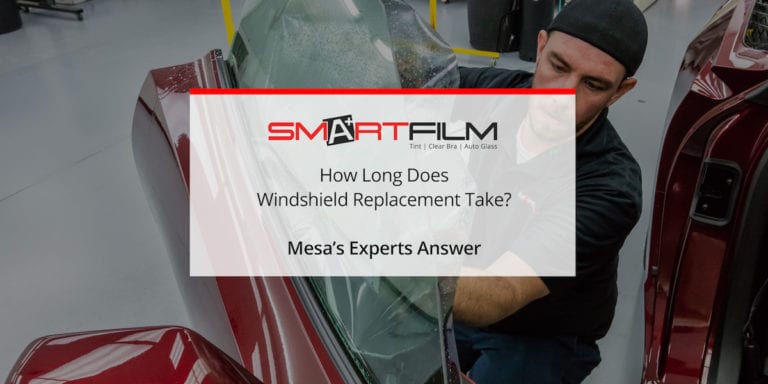 Windshield cracks and chips are a part of everyday life as a Valley driver, especially in our gravelly and road debris prone state. It happens to every vehicle owner at some point,…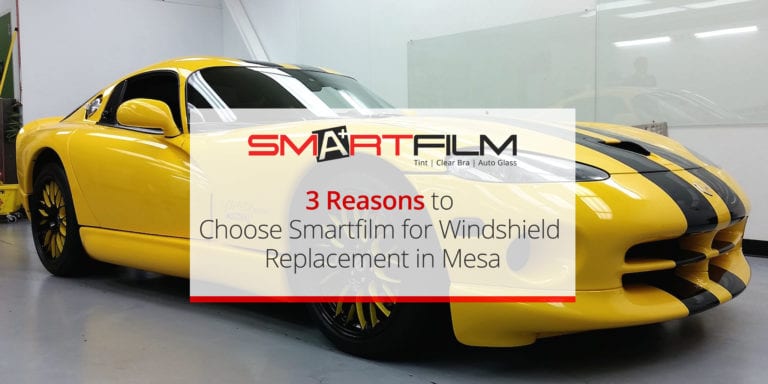 [vc_row][vc_column][vc_column_text] Your car faces numerous hazards out on the road that can cause windshield damage. If you have a windshield that's been cracked or chipped, it's best to get it repaired immediately….