Cheap Car Window Tinting Near Me? 3 Reasons to Work With Us
When it comes to dealing with Arizona's harmful UV rays and preventing your interior from fading, getting your windows tinted is one of the best solutions available in today's market!
And while finding auto window tinting services can be pretty easy nowadays, looking for the perfect window tinting business can be hard.
You could start by looking up 'cheap car tinting windows near me'. But chances are, you'll receive a list of locally owned companies you're not familiar with as long as your arm. Save yourself the trouble of looking for that perfect shop and work with us!
Here are three great reasons why you should visit SmartFilm!
We're Experienced in Automotive Window Tinting
While you can do the film installation by yourself, it poses a few risks to the job!
For one, without the help of expert installers, the quality of your tint film deteriorates. Keep in mind that the longevity and effectiveness of your car window tint heavily rely on the manner it was installed.
And with the help of SmartFilm's experienced installation team, you no longer have to worry about losing it too early! Furthermore, our experts can easily help you pick out the perfect affordable film for your car's window glass.
We can discuss the features you want to have as well as your budget restrictions!
We Use the Best Window Film At Affordable Deals
Believe it or not, all quality products are made of different standards. There are films in big box stores that can only last days after purchase while there are those that last for years.
Us at Smartfilm, our business sticks only with the best of the best; high-quality XPEL! What makes XPEL exceptional is its nationwide-scale lifetime warranty. It gives drivers the peace of mind that no matter where they may be, their windows can be taken care of. Additionally, Smartfilm offers affordable deals
We Stand Behind Our Portfolio on Automotive And Home Window Tinting
Our friendly staff understands the amount of investment our clients put into their vehicles. Hence, we do our utmost best to provide you with great tinted vehicles, unparalleled business, and fantastic customer service!
Should anything bad happen to your car's window tinting, we're more than willing to accommodate you for repairs! Additionally, we offer a money-back guarantee for those who find themselves dissatisfied with our work on their window glass.
Why Professional Tinting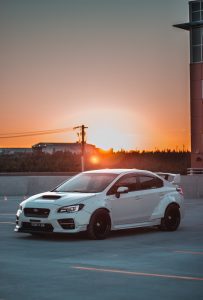 Admittedly, the trend of tinting your automotive's windows on your own has significantly grown over the years. The demand for window tinting films has increased and frankly speaking, there are certain car owners who can't afford to pay expensive costs.
Despite this, a large majority of Arizona drivers swear by professional installers. This is because, in spite of the overwhelming auto window tinting prices, it comes with great benefits that make it worthy of their investment.
Here's why:
Get Your Windows Tinted Legally!
Each state in the country has automotive tinted laws unique to its locality. For instance, the legal shade percentages in California are different from the ones Arizona has. And without the proper understanding of these laws, you're more likely to break them. Experts are there to guarantee you and your automotive's windows stick by the rules!
Professional Service & High-Quality Window Film
Installing window tint films needs careful precision and the right equipment to ensure longevity. If installed improperly, there's a high probability of it not lasting long enough. Without the needed experience in installation, you're more likely to make mistakes. Improper window tinting installation will only defeat your purpose of spending less on upfront costs.
Does Window Tinting Film Actually Work?
Definitely! Auto window tinting has been proven to be beneficial in many ways. For one, not only does it help regulate heat, but it also helps lessen the number of harmful UV rays that pass through your windows.
The Skin Cancer Foundation stands by tinting your car's windows as a protective measure against skin cancer.
Second, recent technology has made window film much more durable. Now, it can help reinforce shatter resistance on the window glass and has been proven to increase the overall safety and security of a car.
No Need to Look Up 'Affordable Window Tint Near Me' Online!
Your long search for a tint shop or business ends right now. You can easily book an appointment or call us! Smartfilm also offers other services such as commercial window tinting, residential window tinting, windshield repair, vehicle wraps, and more! Check out our website for the price range today.