Finding the Right Window Tinting Company Near Home: Where to Start
Car tinting has become a staple for car owners residing in hotter regions like Arizona. Because aside from keeping the temperatures of the vehicles low during summertime, it keeps and preserves the interior looking great!
From reduced glare to blocked-out harmful UV rays, we all know that window films and tinted windows also give your ride an aesthetic vibe. So, if you are after a professional installation, here are the qualities you need to look for in a window tint company:
Elements of A Great Window Tinting Dealer
Sparkling Reputation And Credentials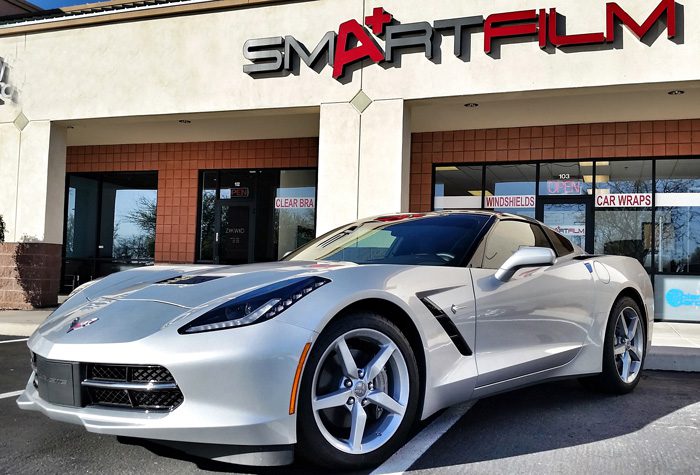 If a car window tinting company has been in business for a long time and has expanded into several branches, it's a good indication that they are reputable. Generally, a car window tint business wouldn't be able to develop additional branches in other areas if they're not providing high-quality service and products to their satisfied customers.
Don't be afraid to ask for their portfolio of work or to look for other drivers like that who got their vehicle's window tint from them!
Well-trained Pros 
Installing window tinting is a delicate and often complicated project that takes years to perfect. The best company for window tinting has well-trained installation teams with years of experience and extensive training on installation techniques, customer care as well as quality control.
Reasonable Priced Window Film 
Generally, professional window tint installation prices can be a bit costly — it's the reason why the demand for window tint kits rose. And to fight the expanding niche for pre-cut films, car window tinting businesses started to offer affordable services with the highest quality!
The best tinting businesses are open to questions on the pricing and costs of their services. For instance, quotations that are too good to be true could come with more cost-efficient types of window tints like dyed window film. On the other hand, estimates that are on the expensive side of the spectrum could come with high-priced films like metalized window film.
Trustworthy Customer Service
The perfect window tinting business is always accommodating to its customers. Your relationship with them doesn't just end with the installation process. They will always make time for any concerns, queries, and clarifications in regards to your window tint job.
How to Find The Best Window Tint Dealer
Now that we've covered some of the qualities should look for in great window tinting businesses, here are some tips on how you can find them!
1. Don't Just Look Up 'Mobile Tinting Near Me' Online, Ask Around!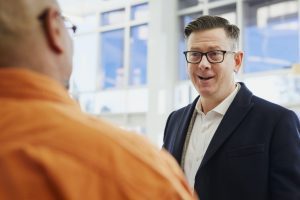 Your friends, coworkers, and family members are a great resource when searching for any type of service provider. But they're even better when you're looking for a window tinting business.
Instead of just typing 'car window tint company near me' on the internet, you can listen to their experiences and inspect their window tint in person. If the tint is holding up well, you can expect the same quality window tinting for your vehicle.
2. Make Sure They're Experienced Pros on Tinted Windows!
Before working with a window tinting business, make sure they're experienced. Don't be afraid to ask for examples of their work. A good window tinting company keeps an expansive portfolio of past installations so customers can see what their work looks like and the types of cars they've worked on.
3. Get Window Tinting Cost in Person And Meet The Pros
It might sound strange, but it's always best to shop around when looking for a trustworthy company for mobile tinting. We know that a majority of today's consumers would rather sit in their homes and search 'window tinting prices near me' but as we've said earlier, it's best for your interest that you see things yourself!
Go to each location in person and speak with their window tint staff. Ask them for a breakdown of the cost of their window tinting products and services. This can help you gain a better understanding of the quality of the service they provide.
Benefits of Working With The Pros
While today's technology and the demand for tinting have carved the niche for tinting kits, car owners still swear by working with a window tinting company. Here are some of its benefits;
Familiarity With Local Tint Film Regulations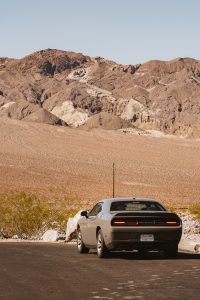 Depending on where you live, tinting laws may differ from one place to another. And if you're not exactly familiar with it, you might get in trouble with tinting. There are states that prohibit the use of a certain window film in certain places and drivers who are caught using them often end up with a fine or worse, an expensive window tint removal.
If you work with a local dealer, you can rest easy knowing that tinting professionals are trained to know local laws and regulations.
Comes With Window Film Installation Guarantees
A window film dealer offers installation services that come with guarantees. If a client is unsatisfied with the look of their window tinting, they can easily have it removed and have a new one reinstalled.
But if you stick by tint kits and you mess up your initial installation, you either have to pay for a new kit or end up with a botched tinted vehicle. When you work with the pros, you're confident that they get the job done right the first time!
Fair Price on Installation & Window Film
Because a dealer often purchases bulks of high-quality window films, they are able to put a more affordable price on them. Pair this with great installation services, a dealer ensures that clients are getting the best services and products without breaking the bank.
Consultation & Customer Service
With the various kinds of film available in the market and the other technicalities such as film regulations, tinting becomes overwhelming for some drivers. Luckily, when you work with a dealer, they often feature great consultation and customer service.
If you're on a strict budget but you want to use high-quality films, our tinting experts will advise you on which tint is best for your budget and your needs. And once the service is done, they'll be one call away for any after-care inquiries. Found a weird rip on your film? Our customer service is here to help you! Ultimately, working with a dealer means that you don't have to go through the entire process of installing and caring for films alone!
Get Automotive And Residential Window Tinting
At Smart Film, we believe that window tint should last for years and every installation should be affordable. And if you're looking for ways you can protect your car's paint, stop by our office or call (480) 907-7200 to see why we're Arizona's trusted car tint company.