Corvette Clear Bra – Is it Worth it?
If you're like most Corvette owners, you love your ride. Nothing beats driving down the highway watching the sunset paint brilliant colors on the Superstition Mountains. But no matter how careful you are, stray rocks, dust, and the occasional tumbleweed will scratch your paint. 
Luckily, you can protect that precious paint job of your vehicle with a car bra. While it may be true that they prevent the vehicle's paint job from being damaged, some owners see the extra modification as added expense. 
Admittedly, clear bra installation can be a bit pretty expensive. Hence, new car owners are reluctant to immediately get them. Is it really worth it? If you remain to be unsure on whether your Corvettes really needs that additional protection, we're here to break down its several benefits.
But before anything else, let's discuss what clear bras really are for the newer owners.
What Clear Bras Really Are
Car bras or paint protection film is a urethane based film applied to the paint of your Corvettes. It serves as a barrier that protects the paint finish from road debris and rock chips. 
Paint protection film has components that are resistant to corrosion and acidic contaminants that may damage the appearance of the vehicle. Furthermore, the paint protection comes with elastomeric polymers that allows it to heal itself after being scratched lightly. 
Clear bras are the most comprehensive form of defense you can establish between your vehicles paint job and all the damage it can get as you drive. 
Car Bras And Its Advantages
Admittedly, car bra installation can cost quite a lot depending on the size of your Corvette and the kind of paint protection film you'll be using. Hence, it's not surprising to hear drivers have second thoughts on purchasing your car bras. 
But if you've been wondering why most owners still stand by it, here are five reasons why clear bras are worth it!
A Shield of Protection
Corvette protection film is designed to act as a barrier between your car's paint job and those flying rocks and debris kicked up off the road that it picks up on the road. Whenever a debri flies into your C7 Corvette, the light scratch it inflicts is absorbed by the paint protection film. Afterwards, it will return it to its original texture and property!
With this in mind, it won't make your car invincible. If you're not planning on driving the car much, the paint protection kit might not be the best investment for your ride. But if you're driving the car regularly or even use it as your daily commuter, the paint protection film is an invaluable improvement.
Additionally, the clear bra's components that fight against acidic contaminants means your Corvette Stingray stays safe from chemical stains caused by bird droppings, bug splatter, mineral droppings and even acid rain! 
Sun Protection
The Arizona sun is especially harsh for cars parked in uncovered lots and driveways. Over time, it can damage your paint job and make your car look older than it really is. Worse, it makes the paint more susceptible to scratching, chipping, and bubbling up. 
Luckily enough, clear bra paint protection ensures your vehicle's paint finish doesn't oxidize or fade due to long exposure to the sun. 
Protects Against Fading
The heat in Arizona is especially harsh for cars parked in uncovered lots and driveways. Over time, it can damage your paint job and make your car look older than it really is. Worse, it makes the paint more susceptible to scratching, chipping, and bubbling up. 
Paint protection film's for Corvettes helps reduce the impact the sun has on your paint job. This means your car will look newer longer.
Keeps the Car Looking Fresh
Older car bras for Corvettes used to yellow after a few years, leaving the nose of your car looking dingy no matter how clean it was. Fortunately, modern protection films are now almost completely clear. Unless you know to look for it, you won't know it's there. 
Even better, it won't interfere with how you care for your Corvette. Wash, wax, and polish the hood as normal. Keep in mind, you will need to wash and maintain the car regularly. Otherwise, the paint protection film won't do you any good.
Great Investment
The often expensive prices of a car bra for a C7 Corvette or a 3m car bra blinds drivers away from the bigger picture — that paint protection installations are an investment like window tints! 
For example, you decide to sell your Corvette Z06 a few years after buying it but its paint finish is no longer as flawless as it was when you first bought it — not to mention that parts of the front bumper has been damaged. You'd have to go ahead and get a costly repaint. Additionally, its resale value could significantly go down if the vehicle has been worn out. 
On the other hand, paint protection film  keeps your car safe from hazards that seem unavoidable. Furthermore, clear bra installations add more resale value to your vehicle as it kept its paint finish looking good as new. 
Why You Should Invest on Car Bra Installation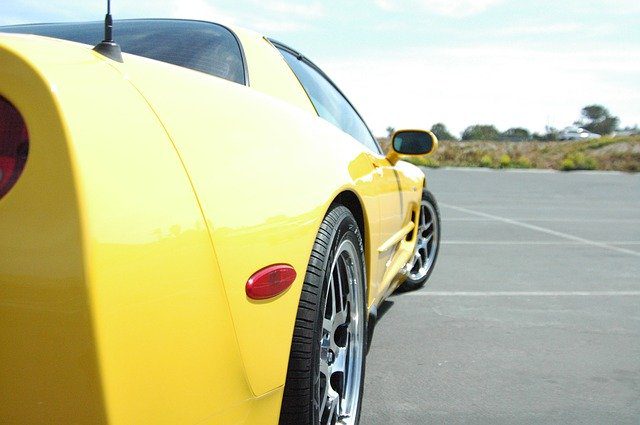 While it may be true that some Corvette drivers still think paint protection films are nothing but additional expenses, the demand for clear bras remains strong — so much so that paint protection kits like 3M's Clear Bra or XPEL Paint Protection Kits can be bought in stores. Drivers can now install the clear bras themselves! Unfortunately, this then poses another question; to DIY or not to DIY?
Installing the clear bras on your own has its own advantages. For one, you save more by lessening the money you spend. You'll only have to buy yourself a paint protection kit or films, no need to pay for the services of expert clear bra installers! Additionally, you can get the project done depending on your schedule.
On the other hand, it also has its own disadvantages. For instance, clear bra kits don't have yearly warranty. Should anything happen to the film, you'll have to get it removed and you'll also have to buy another kit — and this can cost you more money than you spent the first time!
Admittedly, professional clear bra installation could cost a lot but the good thing is, clear bra providers get it right the first time! You'll be guaranteed that the job will go smoothly in the hands of their well-trained installers. Additionally, most companies offer warranties that ensures there's someone to help you in times of need!
Is Protection Films For Corvettes Worth It?
Deciding to install a car bra on your Corvette is ultimately a matter of personal preference. But for drivers looking to keep their paint jobs pristine for years to come, they're a solid investment.
If you're ready to install paint protection films or clear bras on your Corvettes, drop us a line to
schedule an estimate
.