The Top Rated Corvette Bra Films that You Need to Check Out
You love your Corvette. Nothing beats driving down the open road with the purr of the engine rumbling up through the steering wheel. But because your car is so important to you, you'll do anything you can to protect C7 Corvette from unsightly scratches, dings, and paint fade. Installing a Corvette clear bra is a great way to protect the most vulnerable part of your vehicle: the front end nose.
5 Best Bra Films For Corvette
There are tons of films and covers on the market these days, and finding the best can be challenging. Whether you need one for a C7 Corvette, a C5, or C6 here are a few of the top films we believe offer the best bra for Corvettes!
1. XPEL Covers

XPEL created a high-quality self-healing Corvette front bra that's ideal for even the most diehard Corvette enthusiasts that love their paint finish. The self-healing film, made in the USA, is uniquely resistant to scratches. But what makes it unique is its ability to patch scratches on the surface of the film.
As the film heats up in the sun, the material spreads and as it cools, it adheres to itself. Minor scratches (those that don't reach the paint) will be gone in a matter of hours. It works without hurting the integrity of the film itself. This mask cover for your Corvette's front is something that could add protection to your front end nose.
XPEL Corvette front bras are long-lasting, but they're not invincible. As a customer, you need to remember that they can and will get damaged if the debris flying up off the road is big enough. Or even when you get unlucky at a parking lot, but these mask covers do come with a 10-year warranty, giving you superior worry-free protection.
2. Llumar Cover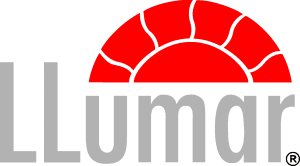 XPEL films are some of our favorites for Corvette parts. The company creates wonderful tinting and paint protection films, but their made in the USA clear bras stand out from the rest of their line.
The film itself is almost completely clear once applied and it withstands the Arizona sun incredibly well. This means you won't see any bubbling or yellowing of your Corvette front bra even years down the line. Imagine a quick and easy but long-lasting solution to add protection for your Corvette front parts.
Like the XPEL films, Llumar's clear bras are self-healing, preserving your paint job for years without maintenance. But you do pay a premium for premium protection. Think of it as an investment in your Corvette's future and their Corvette parts. The longer the film lasts, the less you'll have to worry about dings and scratches marring your  C7 Corvette Stingray's paint job. You do not need to worry about rock chips that your C7 Corvette front might graze against. Your front bumper would definitely be safe.
Best of all, Llumar clear bras can be washed and waxed just like the rest of your car's paint. It won't get cloudy or lose its protective coating even after repeated washes. At SmartFilm, we think it's the best bra for Corvette car and others around.
3. 3M Covers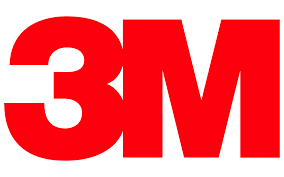 3M films sit firmly in the middle of the range. They're affordable and last relatively long and, like XPEL and Llumar, they offer self-healing technology. But they're a bit more prone to yellowing and wear over the years. This cover does protect but it fades.
You'll still get a 10-year warranty on the bra itself, giving you peace of mind and the adhesive works even with the Arizona heat. The bra doesn't seem to bubble much over time, but you may need to get it replaced sooner than XPEL films. We understand that a C5 C6 or C7 Corvette is a grand sport kind of car, we are saying this because, of course, we do not want those majestic Corvette Stingray parts to be a little bit off its game. From the bumper mask to your mirror covers, you need your Corvette Stingray car to be on point.
4. SunTek

SunTek bras are among the clearest on the market and their self-healing technology works just as well as the above brands for Corvette parts. But what sets them apart is their HydroResist coat which gives you a little extra layer of protection against stains and dirt. Those Arizona rock chips could quite be harmful to cars, not just your C7 Corvette parts.
This helps your C7 Corvette's front keep that just-waxed gleam longer. Unlike the other brands, you're not just limited to a glossy finish—you can choose a matte film to give your C7 Corvette Stingray model a bit of texture. This is ideal for custom paint jobs.
SunTek stands behind its material films and offers a leading manufacturer's warranty. The length depends on the specific bra you select, so if that's a concern, speak with your installation team before you make a decision about your bumper mask.
5. Vvivid

If you're looking to save money on the cost of the clear bras themselves, Vvivid won't disappoint. It's one of the more affordable options on the market for the grand sport Corvette. And it does work, just not as well or for as long as the other brands on the list.
It's ideal for Corvette drivers who just want a little something extra for their cars, but don't want the long-term investment of Llumar or Xpel films. So if you simply want a mask cover for your Corvette's front bumper or your nose, but doesn't want to shop and spend on other bras because of their price, then this one would cater to your needs.
Vvivid gets high marks for its price point and if staying on budget is a priority for your grand sports Corvette parts, then it's worth considering. But if you're looking for longevity and a set-it-and-forget-it film that covers your nose, you'll want to look at one of the other options on this list.
Which Are the Best Bras and Covers for Your Corvette Ride?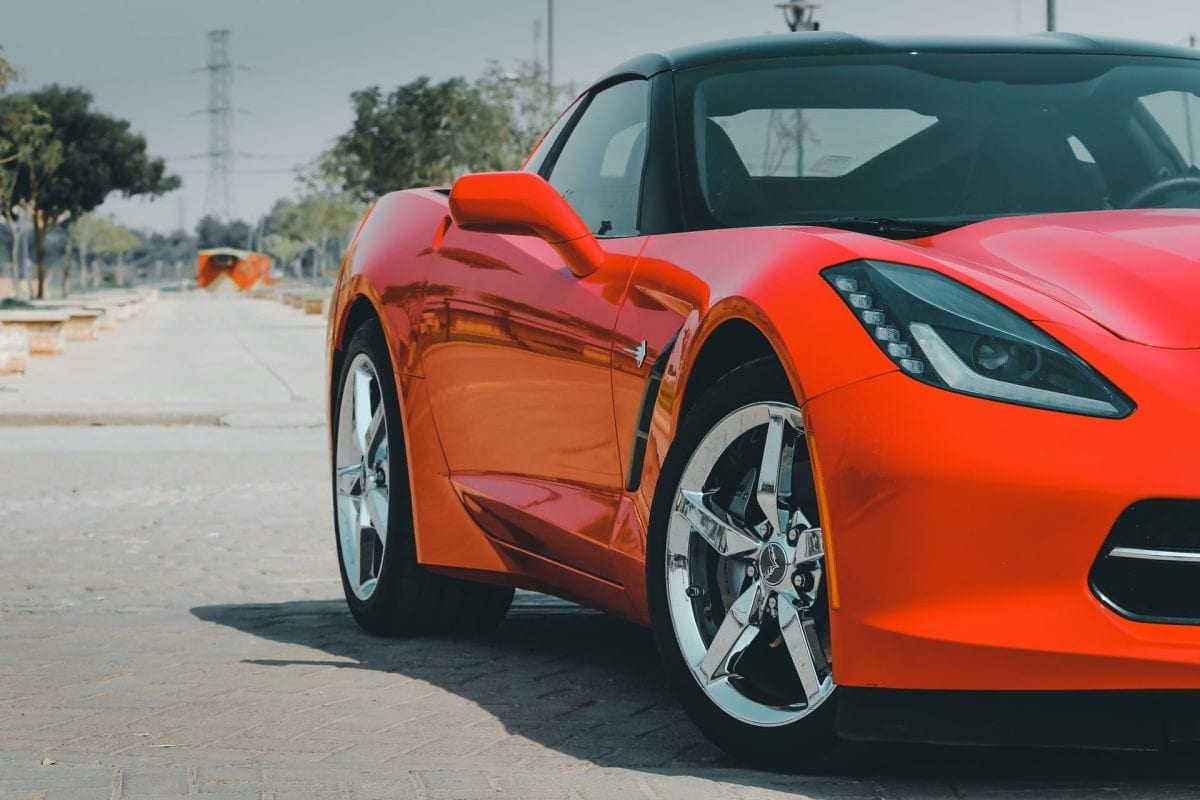 Ultimately, any of these made in the USA films will work just fine for your grand sport Corvette. Take a look at your budget and get quotes from installation professionals. This will help you find the best film for your needs. Remember, any clear bra is better than having none protecting the nose of your car. It serves as a cover and masks for your nose, mirror, and even rear. Have a professional install it for you.
If you are looking for a service that understands how Corvette parts are, then contact us now.
At SmartFilm, we provide quality tinting as well as quick and easy installation of paint protection kits as well as maintenance to residents of Mesa, Gilbert, Chandler, Phoenix, Scottsdale, and the surrounding area! Make an appointment today for easy installation and removal!