How to Measure Tint Percentage: Laws Around Window Tint Levels
Car window tinting is not a new process for most drivers, especially for those in hotter places like Phoenix, Arizona. Offering car owners various benefits, tint films have grown to be a must for them. Yet despite the huge demand, not everyone understands how tinted windows work and why there are window tint laws. One thing that many people don't know is how to determine the film percentage.
With this in mind, SmartFilm is here to discuss the relationship between window films, tint meters, and law enforcement, starting with how to measure window tint percentages and visible light transmission!
Understanding How Tint Percentages Work
Installing window tinting film on your car is a great way to improve the comfort and quality of your ride. There's an option for every car and every budget, but finding the right film is only the beginning. You also need to choose the proper car window tint percentages for the film before you can have it installed. Choosing the right percentage is key—you want the tinted windows to be dark enough to be comfortable but light enough to not change your visibility and in order to do that, you need to know how does car window tint measures work.
The objective of window tinting is to dim the surface area of the glass. You could pick to dim your car window for a couple of reasons from adding visual attraction to minimizing direct exposure to UV light.
There are 3 main methods of window tinting:
A glass that's currently tinted
Spray-on finishing to dim the glass
Film coating that's put on the window inside
A lot of stores utilize movie covering to dim your cars and truck's windows. A car window tint is an alternative you can normally just discover straight from the manufacturer when you purchase a new automobile.
Window tinting is determined in portions of Visible Light Transmission (VLT). The percentage tells you how much visible light is enabled through the color. The reduced a portion, the more window tint darkness.
For instance, a 10% VLT tint just lets 10% of visible light through the film. An 80% VLT tint permits a much greater quantity of visible light via the film. Areas such as Arizona and Mesa frequently utilize the VLT (visible light transmission) portion to identify and how to measure car window tint percentages.
What Tint Percentage Is For Car Windows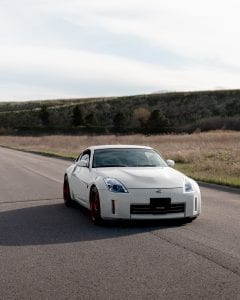 Window tint film darkness is ranked in percentages rather than specific colors, shades, or types. Strictly speaking, the percentages of the film correlate to the amount of light that the film lets through the windows. The higher the car window tint measure is, the more visible light it lets in.
For example, a window tint film with a percentage of 90 will be almost completely clear. On the other end, a tinting film of 20 percent will be nearly completely black.
Different window tint percentages are consistent across different brands and for good reason: the percentage determines the legality of the car window tinting. If it's too dark, you can get in trouble with the law and it all depends on where you live and where you're driving.
How Films Work And How To Find Out Your Tint Measure!
In its most basic form, car windows tint or car films are meant to reduce glare, heat, harmful UV rays, and visible light transmission that passes through the front side windows of a vehicle. The light and heat which pass through the windows are initially converted into infrared radiation before it's rejected back to the exterior of the vehicle.
Its characteristics often vary depending on its construction component but some of the most common materials used in creating them are dye, metal, and ceramic. The commonly used term window tint percentage is used to determine the window tint darkness and is often regulated by its visible light transmission (VLT) levels.
Your tint's Visible Light Transmission percentage level shows the amount of visible light it allows to pass through. For instance, if a window tint meter reveals that your side windows have a visible light transmission level — or tint percentage of 5%, it means the amount of visible light is extremely dark.
The lower the window tint percentage is, the darker the tint is. And if the vehicle window tint darkness is that low, it becomes a safety hazard — even a security concern.
How to Measure Automotive Window Tint Percentages
Whether you acquired a new or second-hand vehicle, it is necessary to know what your auto window color percentage is. This is specifically crucial if you are wanting to further color your windows and also to make certain that the darkness of your tint follows your local police's policies.
There are several reasons you would intend to tint your windows, ranging from climate control to UV security, or perhaps for safety and security reasons in the event of a crash. But how can you be particular about what your window tinting portion truly is as well as whether it's a lawful percentage?
We will certainly take you with the procedure of how exactly you can establish and also determine your cars and truck home window tint portion.
A Quick Guide on Window Tint Laws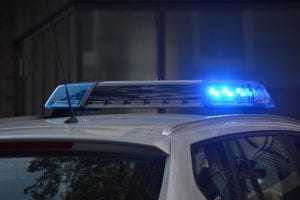 It should come as no surprise that the law wants to cap the darkness of some films. That's why they make it illegal to install lower percentage films on your front windows. This is both for your safety and the safety of those around you. And depending on where you live, car window tinting laws may vary from one another. But generally speaking, legal window tint percentages ensures that you can still drive safely even with the tint for your car.
You need to be able to drive with complete visibility. Otherwise, you won't see hazards on the road and could end up causing serious accidents that threaten your safety, as well as the safety of other drivers and pedestrians nearby.
The government regulates this by stipulating which tints can be installed on which windows and how dark those tints can get. For example, your windshield has to be completely clear. That means you can't install a window tint on it except for the small strip at the top to help reduce glare. Your front windows also have to be lighter than the rear windows to ensure that you get the most visibility possible, even with darkened windows.
Strictly speaking, you're allowed to install window tint film that lets more than 33 percent of light into the car on the front windows. This is more than enough to keep you comfortable on the road. But it's light enough to keep you from losing your visibility. Your rear windows can be any darkness.
This means you're free to install complete privacy film as you find it on limousines.
Keep in mind that different states allow different tint percentages on cars. If you're planning on moving, make sure your window tint works with your new home state's restrictions. If not, you may need to replace it with a different film or remove it altogether.
Tinting films offer great benefits to drivers regardless of their vehicle. But just like everything else in the world, it has its own cons. Dark films have established a record for themselves by causing several road accidents and pedestrian incidents in the previous years.  Additionally, it has created various security issues for both the locals and the law enforcers.
Legal Tint Limit in Window Tinting
Arizona's tinting laws were enacted around 1994 and discuss regulations for SUVs and Sedans. The law encompasses restrictions on tint darkness, reflection as well as other regulations on colors, certificates, and side mirrors.
Arizona
Front side windows:

33%

Rear side windows:
no limit
Back window:

no limit

Windshield:
to AS1 marking
Tint reflection:

not more than 35% reflective
When Would You Want Darker Window Tints?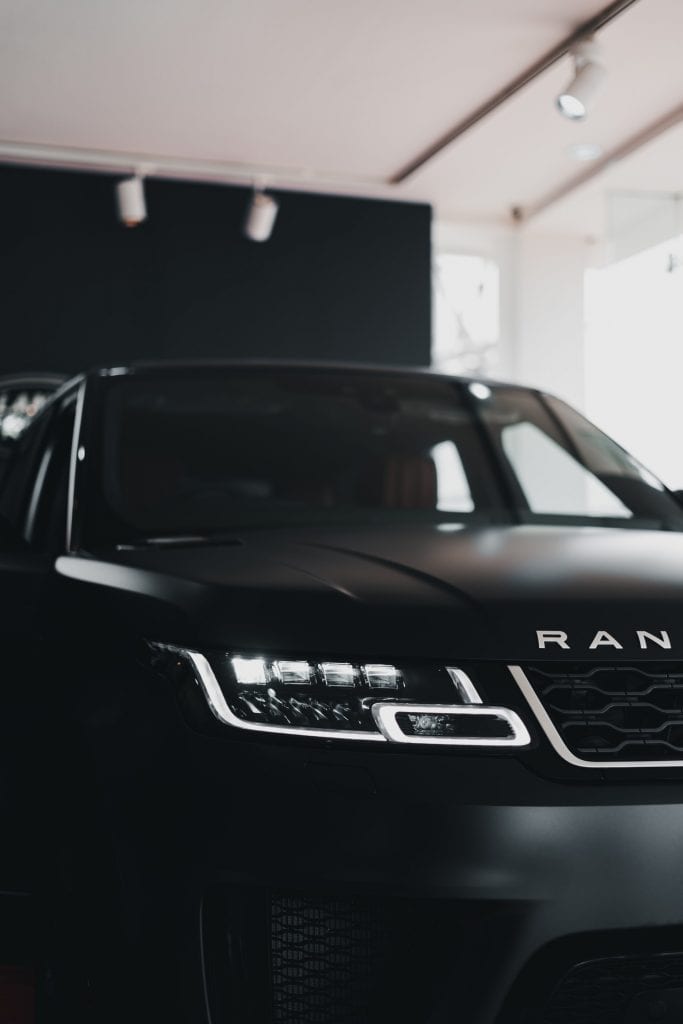 Applying a darker color of window tint can accommodate lots of circumstances and your different requirements. For instance, you already recognize the basic benefits of lowering glare, lessening interior damages, boosting the shatter resistance of the glass as well as securing on your own from UV rays. Cars and truck tints can also decrease the quantity of warmth in your car during hot days or keep you warm in the cooler months. But there are other reasons you might wish to enhance your cars and truck with a darker tint, as well.
For instance, vehicle drivers with medical exceptions might call for higher tint percentages to shield their skin. People with problems such as systemic lupus erythematosus, flower syndrome, solar urticaria as well as albinism have an extra level of sensitivities to light. For that reason, darker films can protect their skin from being injured by UV rays. It's essential to talk to your medical professional on just how to get medical permission for home window tints.
Another reason you may desire darker window colors is for your program automobile. Because you need to watch out for state legislation and policies concerning the degree of movie you adhere to your windows, people commonly place darker colors on program automobiles that aren't to buy or are not indicated to be driven. Rather, the tailor-made autos are for show and tell during shows and also exhibitions. Dark colors provide a streamlined and stylish coating and also improve the look of your car windows.
Why Car Tinting Experts and Investing in Professional Installation Matter
When you order a film online and install it yourself, you never know what type of quality you'll end up getting. Worse, the tint percentage may not always be accurate, putting you at risk for tickets and legal trouble if it's too dark.
No matter what type of film you're planning on getting, make sure to get it installed by a professional. This way, you'll know that you're getting exactly what you're paying for and that it will last for as long as it's supposed to. Your installation team can even help you find the right percentage for your needs if you're still not sure what's best.
Laws may change, or be revised every now and then. With this in mind, experts believe that it's best if Arizona drivers consult professional installation teams, like <strongSmartFilm, before proceeding to any tinting service.
Choosing the Right Car Window Film
There's more to choosing a window tint film than picking an arbitrary tint percentage and calling it good. You need to think about how you're going to use your car. For example, if you tend to leave purchases and items in the backseat all the time, you'll want a darker film. This will give you added privacy and security when your car is parked.
But if you're just looking to block UV rays to keep your skin healthier and reduce the risk of premature aging, you may not need a darkened film at all.
A clear film will do the job perfectly without altering the way your car looks from the outside.
Think about how you plan on using the car in the first place. Then, think about how much you're willing to spend on the film itself. Dyed tints are the most affordable option. But they won't last as long and are prone to fading after a few years in the hot Arizona sun. Metallic and ceramic films are much more durable and more effective, but they do cost more.
Tint shops in the region keep themselves updated with the latest tint laws, ensuring clients that their vehicles are legally tinted! If you want your question on how to measure how exact tint percentage is legal in Arizona, it's best that you work with great service providers like SmartFilm!