The Leading Provider of Car Window Tinting Services in Arizona: Smartfilm Mesa AZ
[vc_row][vc_column][vc_column_text]So, you're looking for car window tinting in Mesa? You've probably checked out a couple of websites for different companies, maybe made some calls inquiring about pricing, etc. You're a smart shopper, you know how important it is to make comparisons before you decide where you're going to spend your money.
However, what you may not have access to is industry insight. There's only so much you can know about a product or a service until you've worked in that industry. But don't worry; we're here to help. At Smartfilm, we have several years of working in the auto tinting industry. We know everything about all the latest products, and most importantly, we know what sets a good window tinting job apart from a bad one.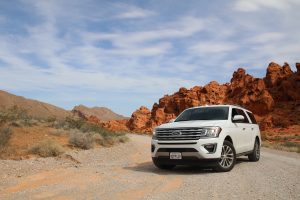 While a mobile tinting company may seem attractive at first because of pricing or convenience, it's important to consider the quality of the work that will be provided. Your car is one of your most valuable investments. Do you really want to risk some doing a rush job because they're hot or tired from working outside or because they have 10 other appointments to get to? Instead, choose Smartfilm for your car window tinting in Mesa.
3 Reasons to Choose Smartfilm for Car Window Tinting in Mesa
Our company, Smartfilm, is experienced, reliable, and will get the job done right. When you work with us, you'll get the satisfaction of experiencing:
Outstanding customer service: At Smartfilm, we always put the customer first. We'll make sure that you feel welcome and comfortable from the very first moment you walk in the door. We are always willing to go above and beyond to make our customers happy.
Quality products & installation: We use only the highest quality car window tint and products. All of our work is done in a clean, controlled environment. Our state-of-the-art equipment and smart technology ensure pristine results and a perfect fit every time.
100% money-back guarantee: We stand by our work. That's why Smartfilm offer the industry's only 100% money-back guarantee. If you are not satisfied with the results for any reason, we will provide you with a full refund.
Window tinting is your car's protection
Whether you reside in an area with a warm and sunny climate or you just need a smart window tinting in Mesa AZ in the summertime, you need to guard your car's interior against the damaging sun rays we got here in AZ.
Installing an auto window or clear bra on your cars goes a long way in shielding your financial investment. Without protective window films there could be unfortunate things that would happen to your car:
1. Without a tinted windshield, your dashboard would fade quickly
When the sunlight shines brightly, especially during the summer, it's tough to not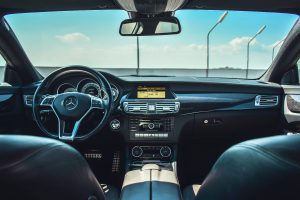 give in to rolling your auto windows down or even open your awesome convertible up. Nevertheless, it's worth keeping in mind that Arizona's blazing sun can damage your vehicle's dashboard.
The powerful combination of UV radiation from the sun, as well as the severe heat that builds up inside the car, can substantially harm your dashboard's mechanisms. Repairing such damage is pricey since you will be required to change most components. On a regular bright day, your vehicle's control panel bears the brunt of UV radiation considering that it is typically one of the most sun-subjected interior parts.
Furthermore, your windshield additionally magnifies the dashboard's direct exposure. Because of this, it quickly fade and shed its faultless and lustrous appearance. Commonly, dashboard damage appears as cracks and tiny leather scales due to the intense heat. Hence leaving the whole framework looking really unattractive. Getting your windshield tinted goes a long way in decreasing your dashboard's UV direct exposure, and this leaves it in good condition for several years; just be sure you contact quality services to help you with your window tinting.
2. Without window films, your upholstery wouldn't last
With direct and harsh UV direct exposure, your car's furniture might begin to degrade. If you have leather seat furniture, as an example, excess heat and also sunlight dries out all-natural oils in the natural leather. They might begin to dry out, crack, and fall out. The natural leather covers on safety seats are typically made to withstand sunlight damages. Nevertheless, this only delays the unavoidable because the furniture will certainly be damaged by the UV radiation. In Mesa AZ, the sun could already be harsh from 8:00 in the morning, and most especially at noon and 3:00 pm until 5:00 pm. If you think earlier hours of the day couldn't hurt your interior, you're wrong. The sun both has heat and glare that you need to worry about.
Often, regular substances such as liquid or food spills combine with UV radiation affect your car's furniture more. For instance, food, dirt, and dust particles on the furniture can leave irreversible spots if they get baked into the material. Vacuuming out the interior assists remove the debris. However, smaller debris can remain inside and on your upholstery.
The best means of maintaining the upholstery looking brand-new is by obtaining high-grade auto window tinting that decreases the UV rays that pass through the car windows. Auto glass window tint and paint protection would get your car by and even safe from the Arizona sun.
Smarfilm provides quality and exceptional window tinting service in Mesa.
3. There would be rubber damage without window tinting
Although they are not interior auto parts in themselves, the rubber condition stripping around the car doors is important. The stripping protects against water, dirt, air, and other particles from getting inside your car, therefore assuring the comfort you are enjoying insider your ride.
When subjected to sunlight and without proper and quality window tinting in Arizona, these rubber would experience sunlight rot. Aside from protecting the rubbers by making use of silicone-based protectants, getting a window tint protection for your cars significantly improves their sturdiness.
This is something not all customers know and not many window film businesses would tell you. However, Smart film Mesa AZ goes beyond window tinting and repair services, we want you guys to have quality window tint and car protection.
4. The lack of window tint could cause electrical issues
Your auto's electrical components are susceptible to damage if exposed to unfiltered UV rays over a considerable period of time. These consist of the radio, navigating system, as well as electrical systems under the dashboard or perhaps on your car's flooring.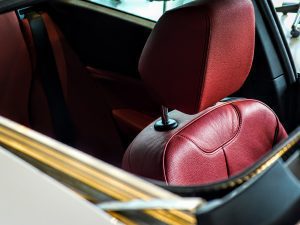 With temperature levels inside the cars rising to 145 degrees Fahrenheit on a hot day, subjected electrical elements such as wire ports and wires can be damaged inappropriately or even melted away. The same way your shoes get damaged when you leave them outside for too long.
Without Smarfilm auto glass and clear bra protection, you would never know what gets damaged. When cables are left subjected to the same scenario, the vehicle's electric system can quickly malfunction, therefore demanding expensive repair services. Such damage can be prevented by window tinting services. If your car is still bare, Smarfilm (with all the rave customer reviews in the area) could help out with an automotive window tinting job.
5. Untinted cars are prone to accidents
In addition to the noticeable indications of continued UV direct exposure, your cars' security can get jeopardized. The high and accumulated temperature inside your vehicle can harm its airbags and other security systems. Parts such as airbags are susceptible to damage if exposed to extreme warmth. With the direct unfiltered UV rays right inside your car, temperatures are bound to climb, thus harming such components. Such damages cause security risks and could be life-threatening.
Get a Quote on Car Window Tinting in Mesa
During the warm months of the year, temperatures often strike absurd levels. As a result, you should be concerned regarding the interior of your automobile. There isn't a warranty that you will always park the car under a shade.
UV radiation damages, not just the car's exterior but likewise its interior components. A sagging dash pad, discolored furniture, or malfunctioning rubber strips are not just unpleasant but rather expensive to change. There is a lot that you can do to minimize heat and UV damage to your car's interior.
Blocking out the unsafe UV rays must be your very first line of protection for your car. Getting auto glass window tinting, clear bra, and paint protection all decrease heat glare and UV exposure in your car. It prevents the dashboard, upholstery, steering wheel, and other interior parts from actually becoming cracked surfaces similar to a desert.
Irrespective of where your location, Smart film window tinting is a simple as well as an efficient way of protecting your car. Likewise, a car looks great with window tints, plus, you would get more privacy on your car windows than you would ever want.
Let Smart film Mesa AZ help you today
If you need a window tint replacement, or you are looking for more categories of quality window films, visit us and let our friendly staff assist you today. Find out today why so many people are raving about Smart film Mesa AZ. Contact our local office to find out more about our services or receive an estimate on car window tinting in Mesa.[/vc_column_text][/vc_column][/vc_row]