Get Your Windshield Repair in Mesa, AZ ASAP
[vc_row][vc_column][vc_column_text]Windshield chips and cracks happen from time to time, especially here in Arizona where flying rocks and loose gravel are common encounters on the highway. While a windshield crack isn't anything to fret about, it's important not to wait too long to get it repaired. Staying on top of windshield repairs is crucial for Mesa drivers in order to ensure driving safety.
If you happened to be driving in Mesa, Arizona with a broken windshield, chances are, people have been telling you to find repair services already. Perhaps you should listen to these people around you and find the best auto glass replacement in the area. People around you are worried and they are coming from a place of concern, and they are right to be concerned.
See, even if you have insurance for your car, you cannot be driving in a valley that has blinding sun and unwanted Arizona debris all over the place.
The importance of windshield repair and replacement
Many Arizona residents don't realize the seriousness of a cracked windshield. You see, car windshields are designed to protect drivers, but once they become damaged, they don't work as well. Car windshields are made up of two laminated glass layers with a layer of vinyl resin in the middle. The vinyl resin acts as a shield that holds broken glass in place during the event of an accident or impact.
If the vinyl resin on a windshield gets chipped or cracked, the structural integrity of the window becomes comprised. That means that the windshield may not be able to withstand as much force or impact, creating a safety hazard for those inside the vehicle.
Most small chips and cracks can be easily repaired by a professional using a repair kit. However, if chips or cracks are left unattended, they can spread from vehicular vibrations or bumps on the road. Not only does this make the windshield weaker and create a safety issue, but it could also mean having to replace the entire windshield.
Fortunately, both auto glass repair and replacement are fairly quick and easy processes that usually only require about an hour's time. Great services in Mesa could even provide a lifetime chip to help with the replacement repair services. However, it is important to make sure that you hire the right person for the job. While there are many places that offer windshield repair in Mesa, Arizona; not every company may be as reliable or experienced. If a windshield is installed incorrectly, it could become loose and fall out during an accident.
How to take better care of your new windshield replacement
A damaged windshield is something that needs to be fixed promptly as possible. Also, small splits can become considerable problems if they are not repaired. Without prompt autoglass repair services, you are putting your life in mortal danger. However, if you have already had gotten a windshield replacement in Mesa, here is how you could make sure that they last longer this time.
Inspect the windshield glass replacement thoroughly, don't just check it.
Some people may feel a little awkward about checking the work that has actually been done to your car. Nonetheless, no professional windshield replacement specialist will certainly be angered by this. As a matter of fact, they need to be happy to walk you through the repair service as well as describe what they have actually done.
You should be inspecting the entire windshield and auto glass repair for fractures, leaks, and other possible problems prior to leaving the area. It is also a good suggestion to extensively check out the windshield again in a few days once it has had time to work out in.
Throughout the windshield replacement, a urethane sealant is frequently used, but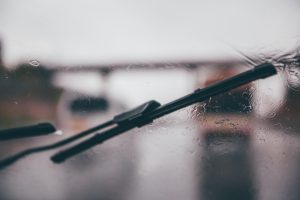 this can require time to heal properly. Depending on the regional climate condition it might be recommended to wait a couple of hours after installation before driving your automobile.
You might additionally intend to wait a couple of days before subjecting the new windscreen to possibly difficult problems consisting of computerized car cleaning. Lastly, don't forget to ask your Mesa windshield professional for guidance on the most effective way to care for your brand-new windshield in the days following its replacement.
Did you know? Although several auto glass replacement services post a disclaimer notification stating they will not take responsibility for any kind of damages that happen, this does not discharge them of all blame. It is still possible to go after an insurance claim; make certain to take pictures of the damage immediately, and choose a reliable auto glass replacement and windshield replacement service in Mesa, Arizona for your needs.
Be careful when driving around Arizona and check your glass coverage
When you have had a mobile windshield replacement, be sure not to repeat the same driving lapses again. It's difficult to prevent all mishaps completely, however, there are steps to require to decrease the probability of splits and also other damages to your windshield. For example, stay cautious when driving. Check out falling rocks or debris before hitting the curve. You could even try to slow down once in a while, you could hit small animals crossing the asphalt in Phoenix, AZ when you are not paying attention to the road.
You can also minimize the risk of a damaged Mesa windshield and windows by parking in a secure, well-lit area to prevent thieves from trying to break into your car. Also, it helps if you get tinted car windows.
Additionally, don't forget that nature can additionally create significant damages to your vehicle. Likewise, keep your vehicle protected during hailstorms and also other storms. Fun fact! The biggest hailstone ever recorded in the United States fell in South Dakota back in 2010. So, if you holding out on calling professional technicians when it is convenient, think again. Before you drive to a shopping center, you should call and drop by a windshield replacement service immediately. Even in Mesa, AZ, no one could ever tell when the hail would drop.
Mobile auto glass repair and windshield replacement could save your life
Great service in Mesa, AZ for your mobile windshield replacement could save your life. It is not simply an auto glass repair for aesthetic purposes and compliance reasons. A windshield glass replacement repair service would not only protect you but also other people, other residents around you. If you are still using your phone with a cracked glass protector, don't do it with your car. You should address the problem before you drive around cities and outside the valley.
If you also happen to be in business, then you would know the value of appearances. You wouldn't want to be seen with this quality of care, right? What would your clients make out of you, when they finally happen to drive around your location? It would affect your credibility as a business leader.
Furthermore, if you are concerned with spending cash for a mere mobile auto glass repair, you should know that there are services that offer lifetime warranty and replacements Yes, there are locally-owned services that offer their customers quality and lifetime service, you just have to be specific with the coverage of the windshield replacement before you proceed.
Contact Smartfilm for Windshield Repair Mesa
Smartfilm is a reputable auto services shop that offers auto glass repair to drivers in the Mesa area with several years worth of industry experience. And besides helping Mesa drivers stay safe during their travels, Smartfilm also offers auto window tinting solutions to keep your vehicles in top shape!
If you are interested in repair or replacement for your windshield, please contact our office to schedule an appointment or receive a free quote.
[/vc_column_text][/vc_column][/vc_row]